Tic tac toe game from salt dough
You can make simple salt dough from everyday ingredients in your kitchen cupboards. The dough can be used like playdough: it's easy to mold into animals or e.g., dollhouse accessories. A fun idea is to create tic tac toe game pieces from the dough!
Prepare the salt dough
Salt dough:
(generous batch)
3 dl flour
1,5 dl salt
1,5 dl water
1 tblsp vegetable oil
Mix the dry ingredient together and then add the liquids. Knead the dough until it's smooth. If the dough splits, add water. If the dough sticks to your hands, add more flour. The dough can be stored in cling wrap in a fridge for about a week.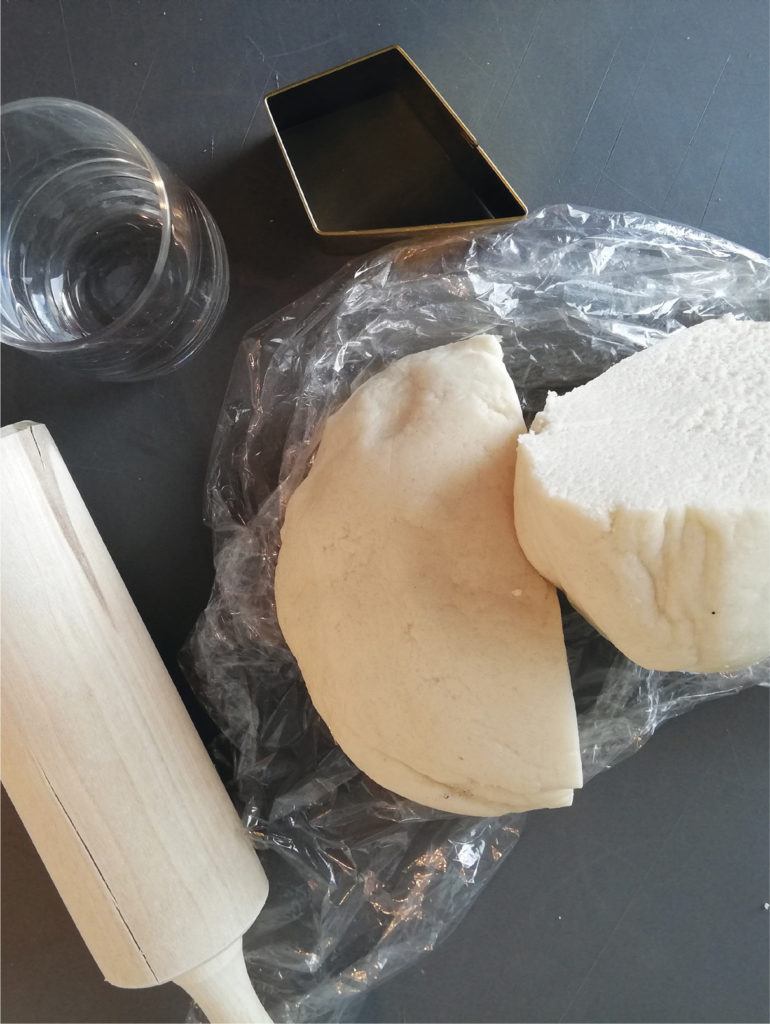 Start molding! For the tic tac toe, you need ten game pieces. You can either make a little game (pieces size of a coin) or big one (diameter of one piece 5-6 cm). With a small drinking glass, for example, you'll get nice circles. You can also use cookie cutters and make e.g., 5 stars and 5 hearts. If you use cookie cutters or a glass, roll the dough into a thin disc. You can also roll small balls and flatten them a bit.
Lift the game pieces on to a baking tray lined with parchment paper. Preheat the oven to 125 degrees Celsius and bake the pieces for about one hour.
Let the pieces cool down before you decorate. You can paint them with watercolor or acrylic paints or use markers. For tic tac toe, draw a "0" on five of pieces and an "X" on the five others. You can also use imagination. If you have cookie cutter pieces (hearts, stars) you can paint or color them with different colors and decorate as you like.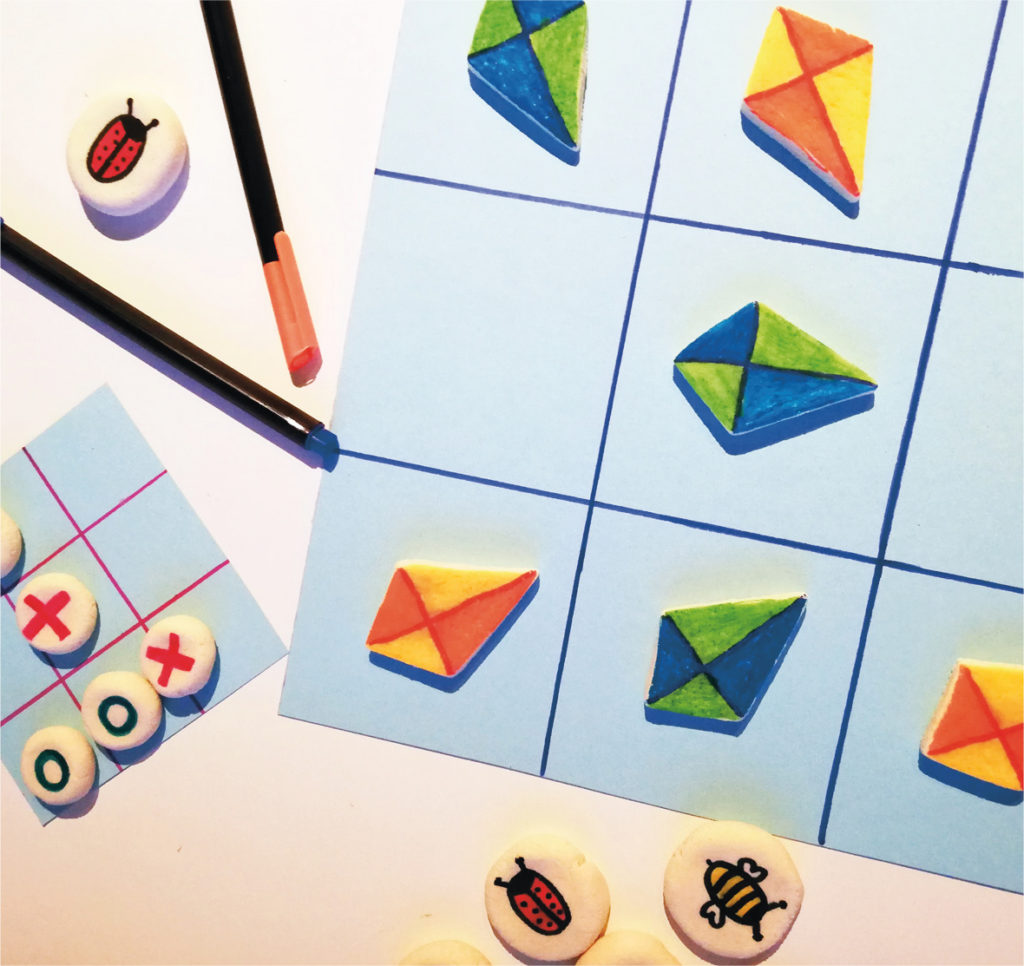 You can make a playing board on a piece of paper or carboard by drawing or taping a crisscross (two lines vertically, two horizontally). The player who first gets all three pieces in a line either vertically, horizontally or from corner to corner is the winner. Enjoy your game!
Materials: bowl, spoon, measurement cups for deciliter and tablespoon, plastic wrap or plastic bag, rolling pin and cookie cutter, paints and small brushes or markers