In English
ARX brings together the people working in the field of children's culture in Hämeenlinna. We serve high quality art and culture services for children, young people and families.
ARX – Open Cultural Centre
Open Cultural Centre provides many activities for children and families. All our activities are free of charge. Please contact our staff for further information (Sarina Pulkka, sarina.pulkka@hameenlinna.fi / 040 8696 412). We welcome you to join our activities and events.
Family events with changing themes
The Culture Path – Cultural Education Plan
Works through day care and schools (age between 0-16)
Music, culture heritage, media education, history, theater and drama, visual arts, environment and nature
In cooperation with local art and culture professionals and institutions such as artists, museums, libraries and art educators
Hippalot – Arts Festival for Children
The oldest arts festival for children in Finland (established in 1978)
Combination of drama, workshops, exhibitions, dance, music, films and circus
Yearly changing theme which is noticeable in the whole program
Youth culture
Graffiti workshops, street dance and art, rap sessions in an open studio
Changing projects
Collaboration through networks
---
ARX's summer container is filled with art and creativity!
ARX's summer container offers free art activities for children and families throughout the summer.
This summer the ARX Summer Container in Hämeensaari will be the basis for the ARX Cultural Center. The ARX Summer Container is part of the Hämeenlinna´s Summer Street in Hämeensaari area. There will be inspiring and fun things to do for the whole summer for children of all ages and their families. And best of all: for free!
The summer container is open four days a week with a few exceptions. The workshop coverage is wide. There is a changing art workshop every week guided by art professionals.
The ARX Summer Container has continuous non-stop activities throughout the summer, such as visual arts, water games, gardening and yard games. There is no need to register for the activity in advance. You can come to the container on days and at a time that suits you. Participation in the workshops does not require previous experience in the arts and all tools and materials can be found in the container. The ARX Summer Container program has been designed together with the visitors of the Cultural Center ARX. You can also let the staff know if you have any wishes for the activities during the summer.
Children under school age visit the container with their own adult.
See you at ARX's Summer Container!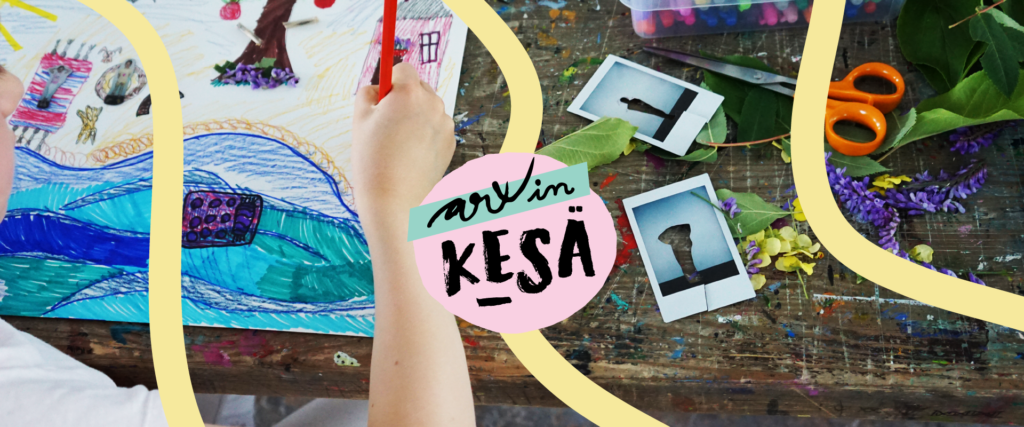 ARX ​​Summer Container Program 2022
The summer container is open from 10:00 to 13:30 on all opening days
week 23 Summer container tuning
Mon-Fri 6.6.-10.6.
ARX ​​summer container opening week! Let's make the container and its surroundings a cozy summer oasis. Wear messy clothes.
week 24 Art Baking
Tue-Fri 14.6.-17.6.
Art cakes and pizzas from
week 25 Plant graphics
Tue-Thu 21.6.-23.6.
Plant printing and sun dyeing for textiles.
week 26 Environmental art
Tue-Fri 28.6.-1.7.
Floating art from natural materials.
week 27 Community art
Wed-Sat 6.7.-9.7.
The collaborative ceramic artwork from clay.
Sun 10.7. Flag day of Finnish fine arts
Collaborative art[5]  in honor of Fine Arts Day.
week 28 Art magic
Wed-Sat 13.7.-16.7.
The magic of art! Making magic wands, wizarding hats and magic broths.
week 29 Disco
Wed-Sat 20.7.- 23.7.
Dance to the beat of disco music and make disco balls, face paintings and disco accessories.
week 30
Children's art festival in the Hippalot Verkatehdas area, ARX's summer container closed.
week 31 Bugs
Wed-Sat 3.8.-6.8.
All kinds of bugs are molded, painted and photographed.